Synopsis: Images, sounds and text fragments from movies, pop music, news broadcasts and airplane disasters collide to form an open ended narrative structure in The Son of Samsonite. Multiple text streams (many of which reference film dialogue and song lyrics) bombard the viewer while images of conceptual disasters (a man on a rocky cliff with dynamite tied to his head, a man face down in the snow with his head in a suitcase, and a couple embracing in a bathtub full of ice) zoom ominously. The Son of Samsonite is filled with irony and black humor, puns and pop songs, optical illusions and a troubled relationship that unfolds amongst disasters.
Selected Press:
"…marries evocative imagery to competing text narratives on the top and bottom of the screen…Like [Andy Warhol's] Chelsea Girls, you can imagine it being a different work every time you watch it."
– Sam Adams, Philadelphia City Paper

"Mike Olenick's Son of Samsonite stands out, not only because of its length, but because it' s the most expressionistic and maddening of the bunch. A 12-minute barrage of random images culled from the director's memory, it comes off as Chris Marker after a particularly sordid week."
– Matt Prigge, The Philadelphia Weekly

"…a goulash of strange settings, past tragedies, song lyrics and other pop culture snippets in the slightly humorous, surprisingly disconcerting short Son of Samsonite."
– Melissa Starker, Columbus Alive

"This video is like a "Choose Your Own Adventure" book written by a paranoid schizophrenic. Two lines of text are fed to the viewer simultaneously, causing them to dart their heads around like a cat hunting a horsefly. The result is the creation of fun sentences like "east coast vaginal silence burned into their retinas." The best part is that the person sitting next to you is going to enjoy a completely different, completely crazy story."
—R.M., Brooklyn Underground Film Festival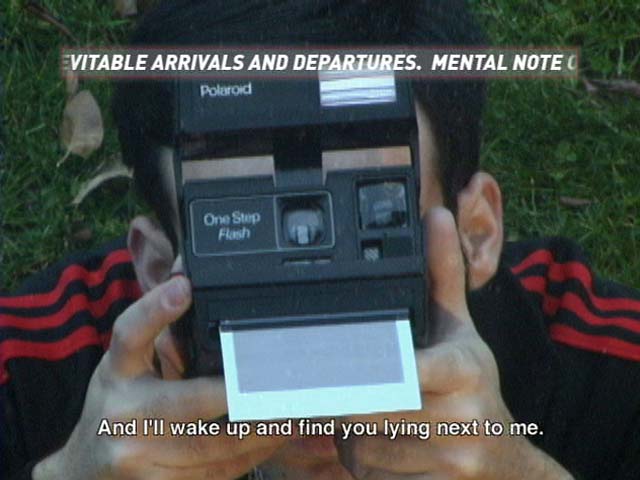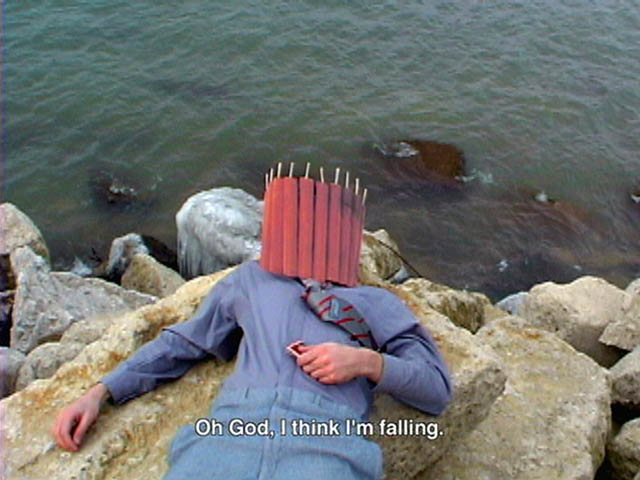 Awards:
Honorable Mention, Ann Arbor Film Festival.
9 mins and 33 seconds, 2002.